Pictures of DataMite Position and RPM Sensors and Accessories
On/Off Switch (i.e., for sensing full throttle)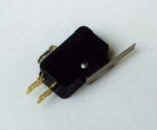 Linear Position Sensor, 1.5" Plunger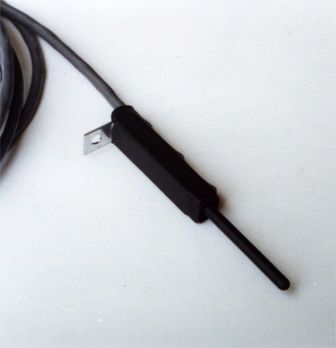 String Potentiometer (2" to 10" strokes available)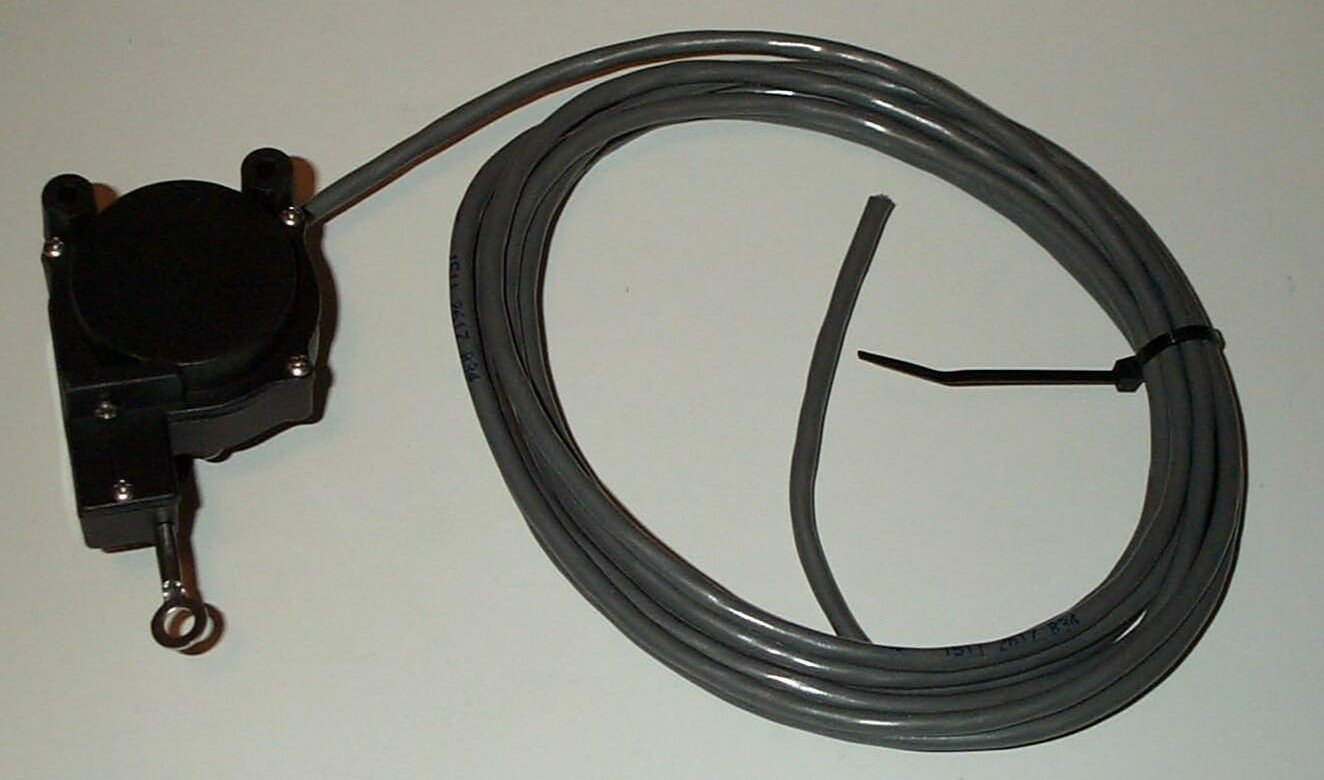 Linear Position Sensor (1" to 10" strokes available) For most sensors with rod ends, the collapsed length if 5.5" longer than the travel length. That means an 8" sensor will collapse to 13.5" and extend out to 21.5". Body diameter is about 13 mm (1/2")


Linear Position Sensor Protective Sleeve (6" to 10" strokes available) to repel dirt and dust from shaft. Part number DT2-SL8 for 8" sleeve


Steering Sensor DT3-STR (3 turns, bracket not included)
Install with rubber wheel against steering wheel shaft to measure steering angle.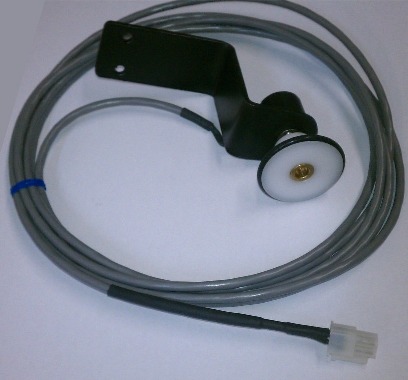 Universal Shock Travel Sensor Mounting Kit DT2-SHM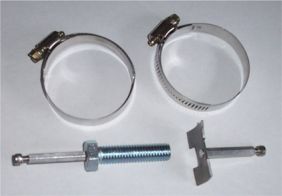 Standard Aluminum RPM Sensor (w optional Heat Shield)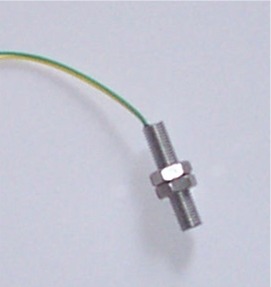 Optional Active (powered) RPM Sensor can trigger off South Pole magnet (DT2-MRL) or off metal target like a bolt head (DT2-ARL). (Can work better in high vibration environments. Sensor only shown, but usually provided with lead and connector.)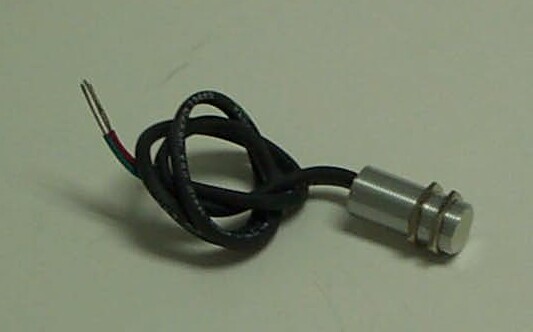 Std RPM Sensor with 15 ft Lead and 6 Pin Molex Connector

Reflective Optical RPM Sensor, part # DT2-RPMR


Reflective Optical RPM Sensor, part # DT3-RPMR
With a tab target, the sensor can be positioned up to .75" away from rotating target. With a reflective target (black/white) the sensor must be within 0.1" of the rotating target.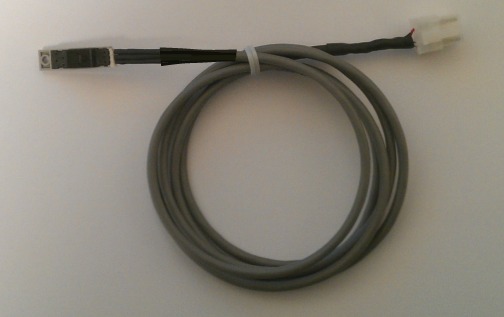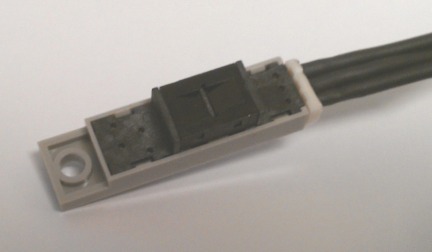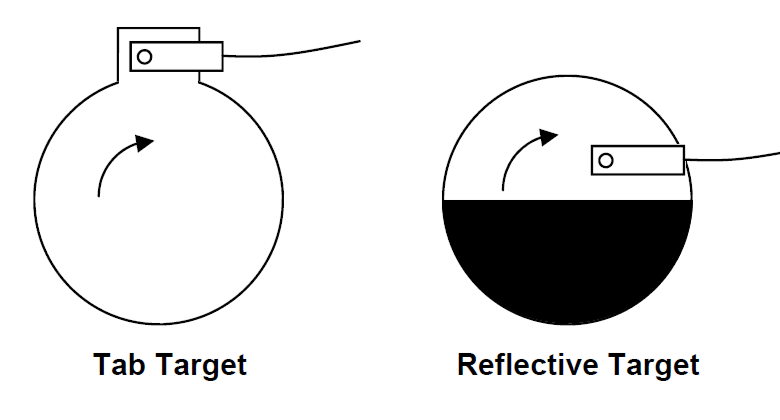 BB2-IPUP Inductive Pickup for Primary Ignition Wire (red wire shown here is typical low voltage primary wire to coil)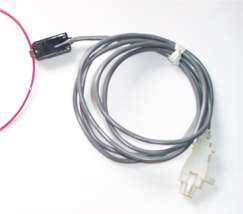 DT2-ACL1 Single Axis Remote Mount Accelerometer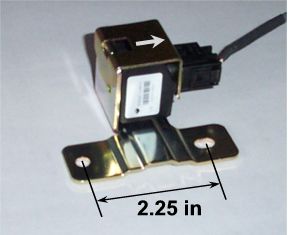 Click Here to go to the top of page
Click Here to go Back to Home Page