Quick Cam Checker to Measure Cam Lift, Duration, Centerlines, etc. Quickly on Engine
As Seen on TV's Motorhead Garage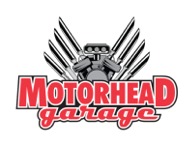 to view clip of show

for a movie showing the Quick Cam Checker in action
New, compact, heavier duty bracket for lift sensors, 2017.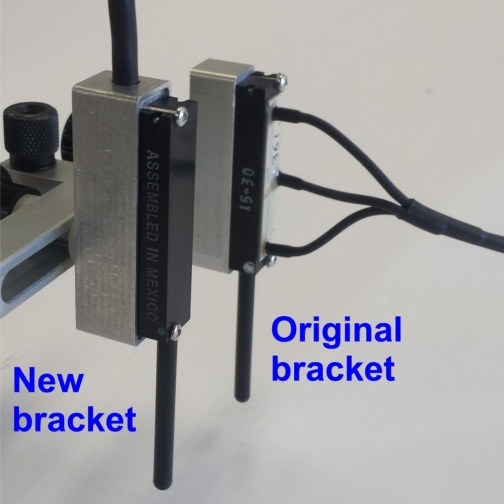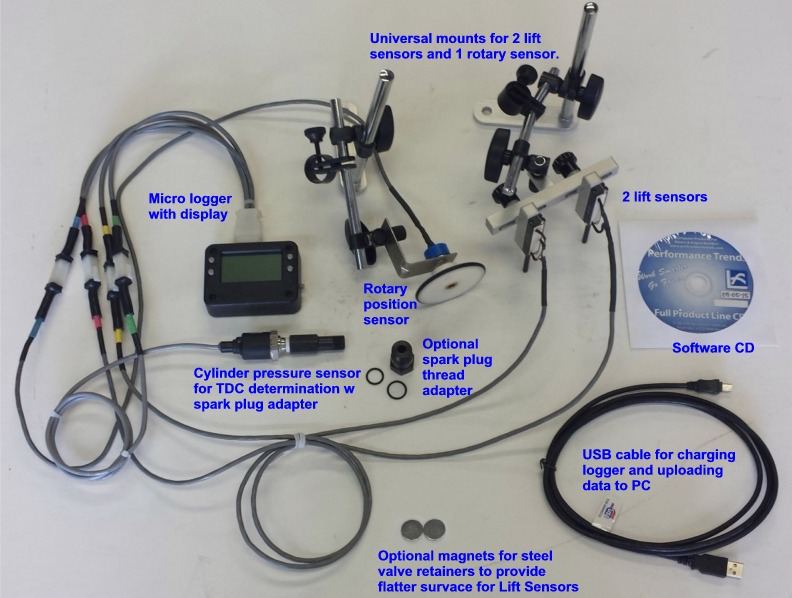 The Quick Cam Checker lets you check timing on your cam quickly and easily, without having to find TDC or set up a degree wheel. Using a smart microprocessor and inexpensive sensors, you can find centerlines while just cranking the engine over with the starter. Other data like lift, duration at .050", etc are included. No computer is needed, but it can send results to the free Windows software via the USB cable.
Features include:
Two (2) lift sensors with .0004" measurement resolution with mounting bracket.
Rotary sensor with 0.1 degree resolution, can be mounted to most any component or belt which rotates with the engine. Self calibrating with mounting bracket.
Pressure sensor for spark plug hole, with 14 and 18 mm threads.
Microprocessor with backlight, large digit, LCD display, rechargeable battery, and USB connection.
Free Windows software for uploading the recorded data for storing, analyzing, printing, graphing, etc.
New software features (v1.1 A.012 or later) include overlay graphs, and reports of duration and events for both profiles, and a baseline test (if selected) and the difference between the tests (if selected).
Output includes centerlines, lobe separation, lift, duration/opening/closing at most any lift you set before the test.
Note: At this time, the system only works well when the engine is turning continuously, like when cranking it over with the starter. We're still working to make the system work accurately on the engine stand, when you are barring the engine over by hand.
Quick Cam Checker Main Screen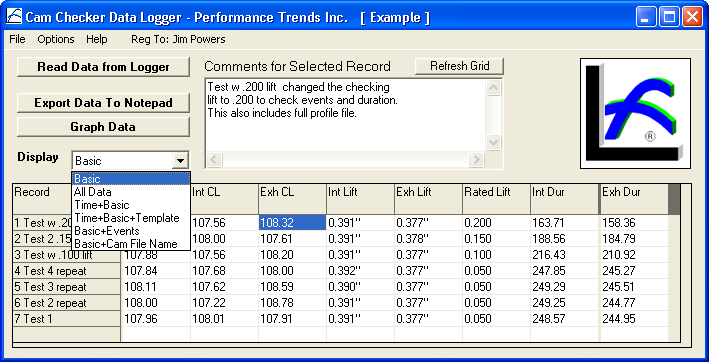 Quick Cam Checker Graph Screen Option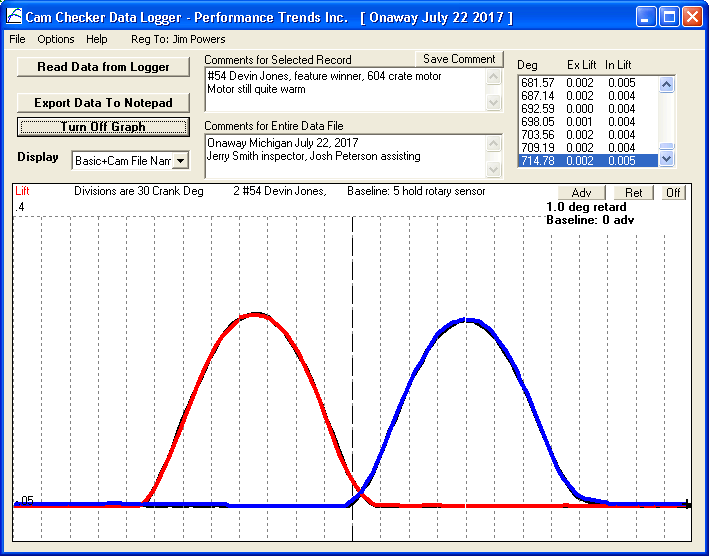 for an example of an Export File of Cam Checker Data which displayed All Data
Recent additions to the software (v1.1 A.012 or later) include the ability to do overlay graphs with a test you have designated as a "baseline" for comparison. This is very handy if you are checking to see if the cam in 1 vehicle is matching the cam in another, like for track inspection. The graph below shows the baseline test graphed in black called "4 Test 4 repeat" with the current test being called "7 Test 1". You can see that both profiles are nearly identical, which is very useful for track inspection. Also shown are many new Graph options letting you:
Change the graph scale. You will notice the scale of screen below shows profiles much larger than the standard scale of earlier program, shown in picture above.
Change the thickness of the lines.
Whether to include a baseline graph or not, and picking a test to designate as the baseline.
Whether to include a report of the duration and events for 1 or both graphs at .050" lift increments, and include a table showing the differences between these 2 tables (as shown in picture below).
Quick Cam Checker Overlay Graph with Baseline, and Showing additional Graphing Options (baseline profiles drawn in black)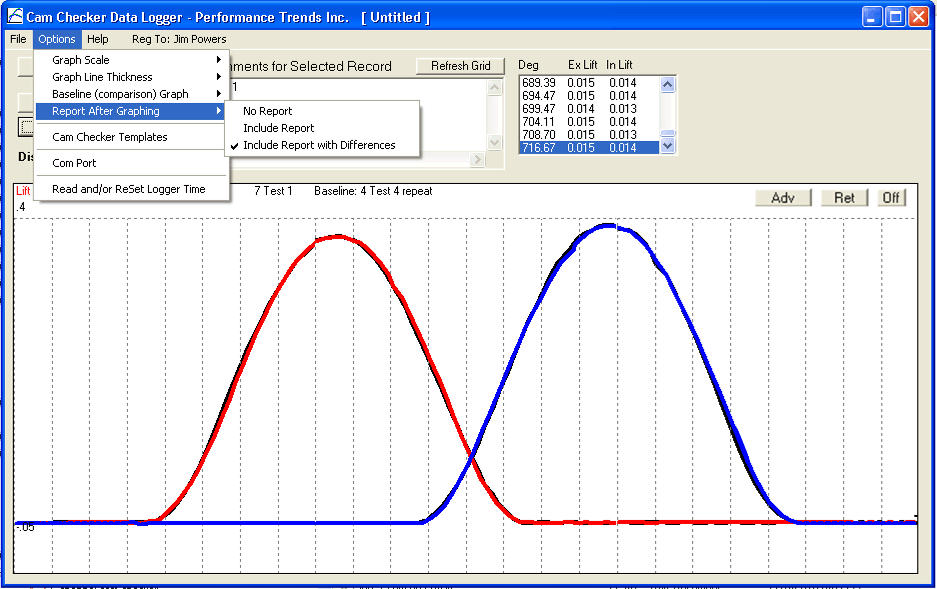 Quick Cam Checker Overlay Graph Report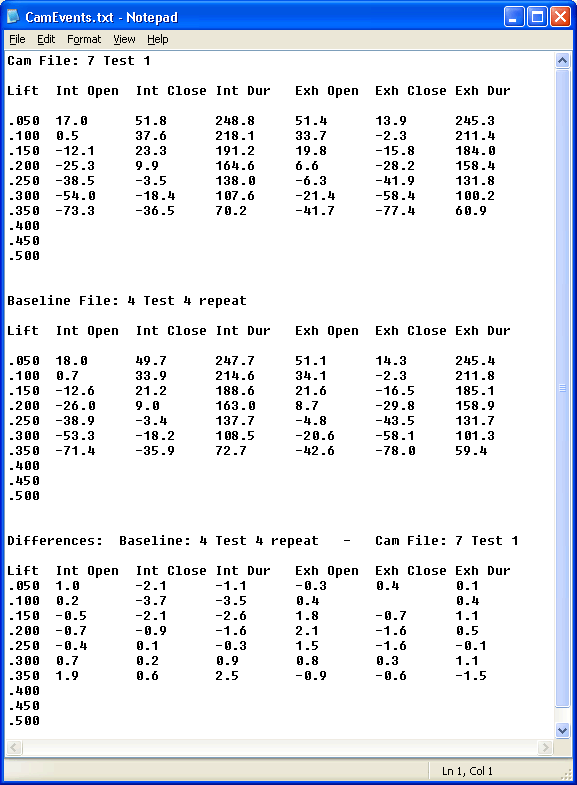 Accessories:
On 4 valve or hemi engines with plugs located deep inside the valve covers, you may need an extension for the pressure sensor.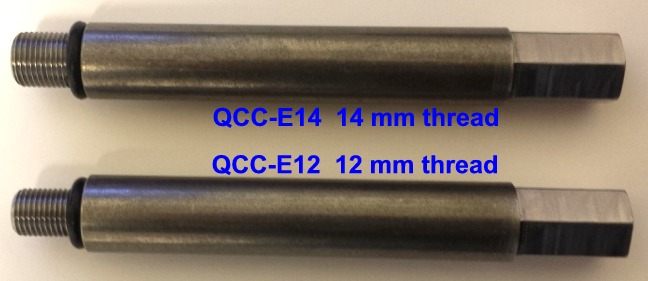 QCC-CM6 Adapter to mount the Quick Cam Checker's valve lift sensors on the 602, 603, 604 GM Chevy crate motors. Remove the rocker arms and it quickly mounts directly on the pushrods for better accuracy, and eliminates the errors of hydraulic lifter leak down. This is a very handy tool for track tech inspectors for the 602, 603, 604 GM Chevy crate motors.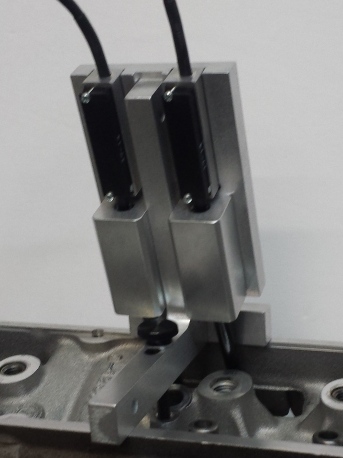 More Info:

for installation tips.

for a movie showing the Quick Cam Checker in action
To Order:

for prices.
Call 248-473-9230. Visa or Mastercard accepted.
Electronics like Quick Cam Checker have a limited 1 year warranty.