Tractor Pull DataMite Data Logger Packages
for Windows XP, Vista, Windows 7, Windows 8, Windows 10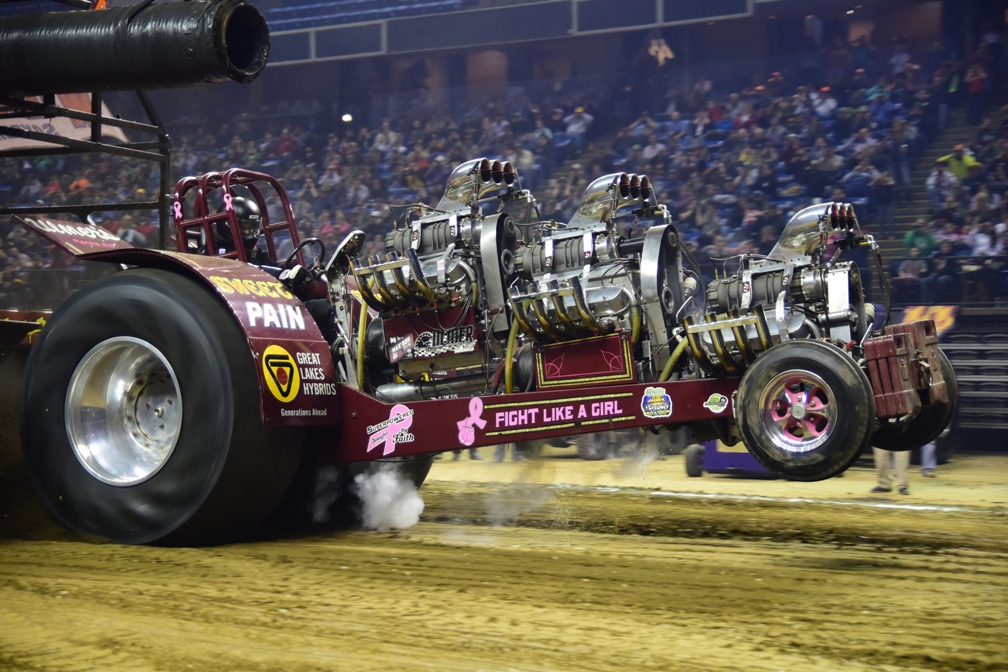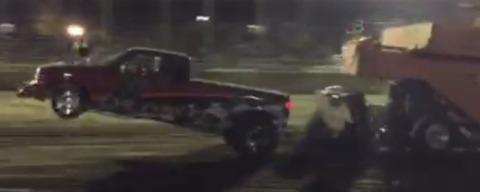 The DataMite III or DataMite 4 USB Loggers are used by several tractor pullers. The USB DataMite has features for the recording vehicle speed and distance traveled using a GPS sensor. Then a special Run Type called "Auto Cross (non lap)" where the Road Race/Circle Track DataMite software does not expect repetitive laps. A straight line run like a tractor pull is a "non lap" run where the beginning and end of a "lap" are not at the same point.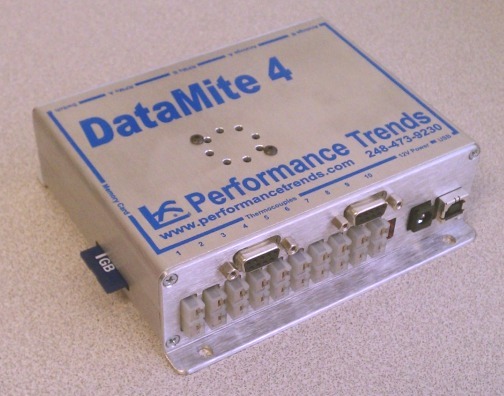 The DataMite III has 3 RPM channels, the DataMite 4 has 4. Here's 4 RPMs recorded (engine, driveshaft, and left and right rear tires) and graphed vs distance traveled determined by the GPS sensor. The pink cursor lets you pin-point readings on the graph, as shown on the right side labels.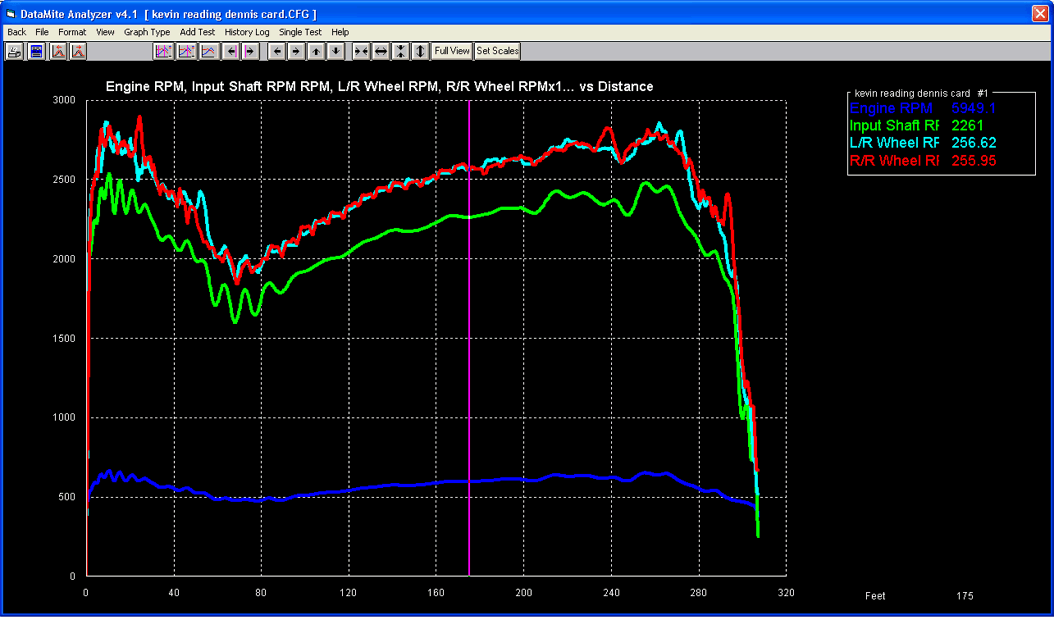 Using the GPS sensor to determine vehicle speed, here's a graph of wheel/tire slip and clutch slip graphed vs time, and then graphed vs distance.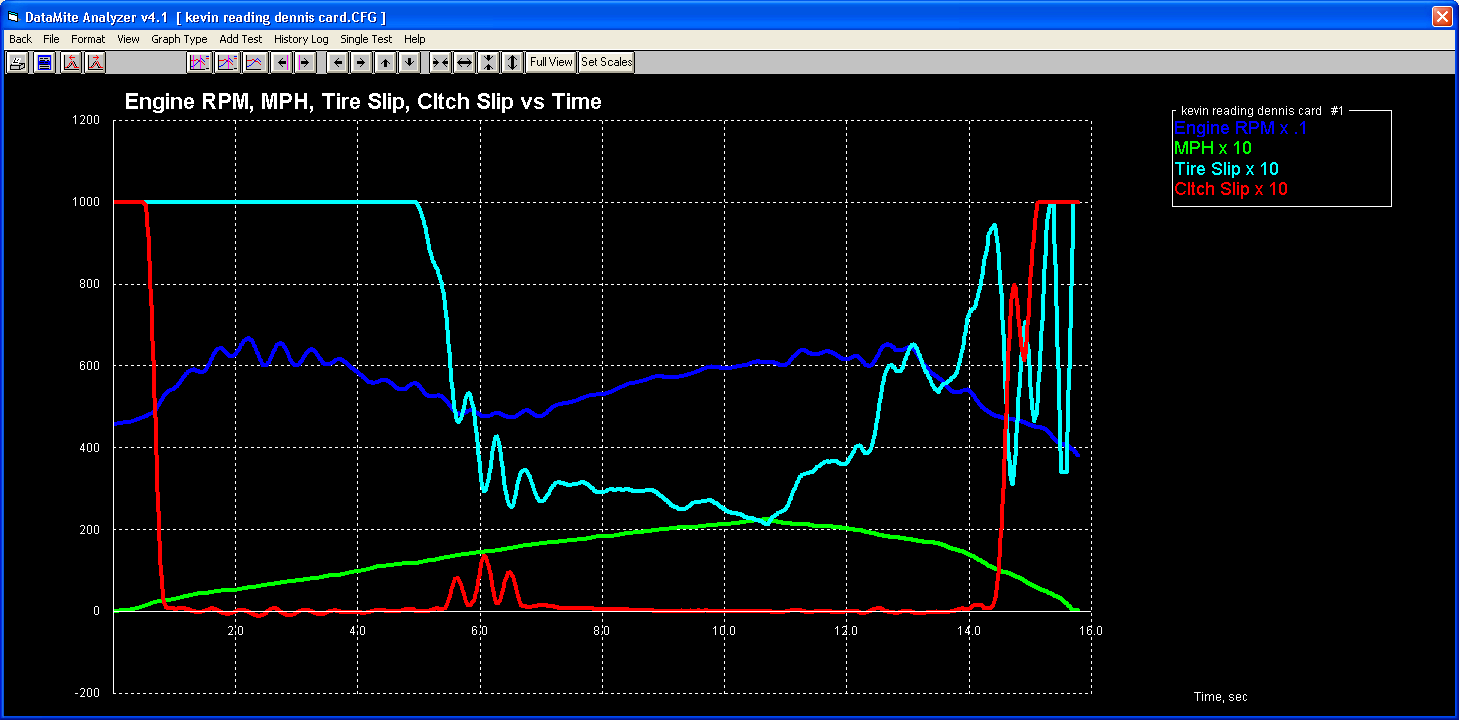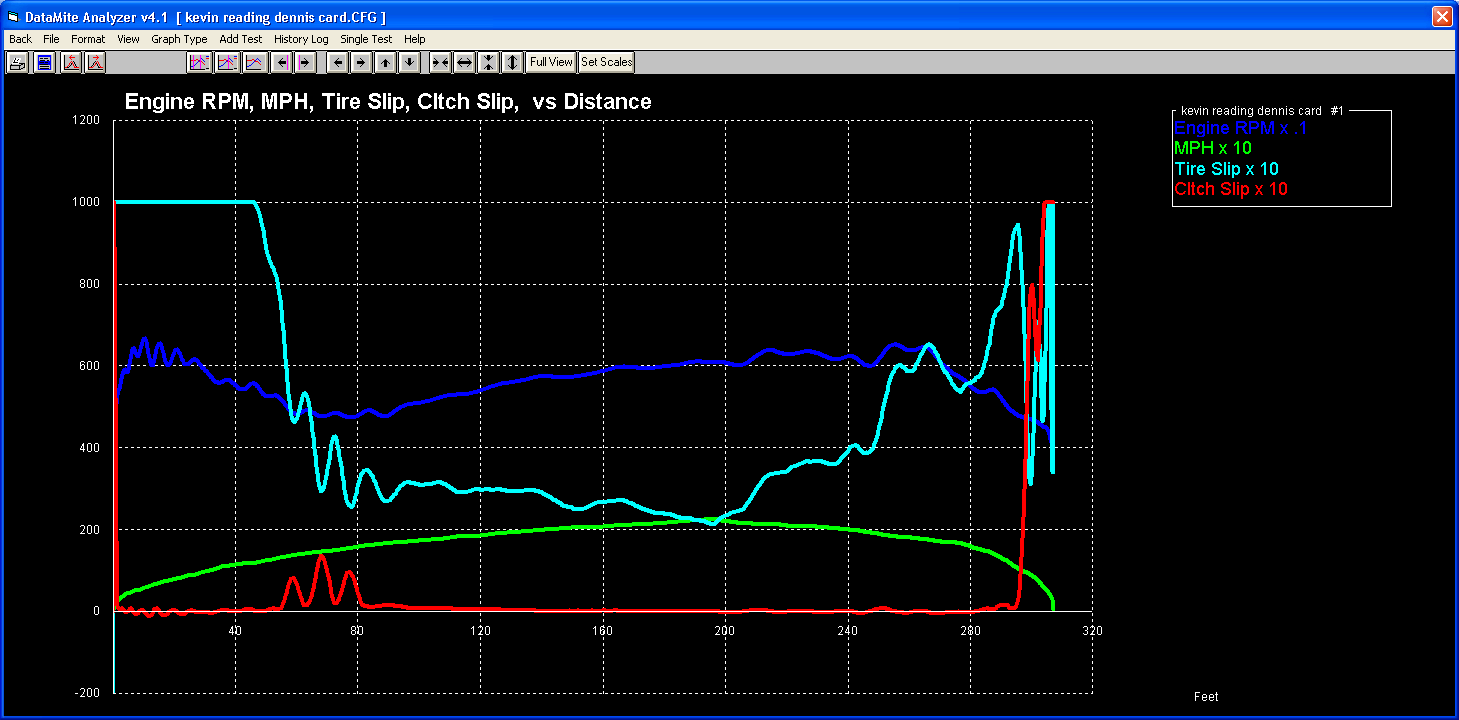 to view more features of the Road Race/Circle Track DataMite software and DataMite loggers.
What You Need:
Computer with CD Rom Drive or internet connection, SD card slot (or USB port for external SD card reader), 20 meg hard drive space, and Windows XP, Vista, Windows 7, Windows 8.
More Information, Download Demo:

to go to our Demo Downloading page to download a FREE Road Race/Circle Track DataMite Demo.
---