Re: Performance Trends Newsletter (updates)

To: Visitors to Performance Trends Website
Subject: Product News/Updates, April 2015
As Seen on TV's Motorhead Garage
Software Tools for the Racing Season
Get Ready for Racing With a Data Logger
Last March's Newsletter


to visit our facebook page and "like" us.
-------------------------------------------
1) As Seen on TV's Motorhead Garage We recently appeared on the Velocity channel's Motorhead Garage with Sam and Dave here in April.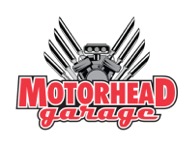 to view the clip from the show
We took along some of our new testing tools, and a couple of old standards. Click on each in this list for more info.
Sam, Dave and the crew were great to work with, and it went by with hardly a hitch. However, I did "miss my mark" when Dave was doing an intro and I was thinking "Boy, he really is doing a great job explaining this". He says "Kevin from Performance Trends" (my que to walk on) and I just keep standing off camera listening. Guess I've got to keep my day job.

Quick Cam Checker On Engine Valve Spring Checker


to view the clip from the show
-------------------------------------------
2) Software Tools for the Racing Season
The green flag has dropped for 2015. Let's race! We've got products which can help make this season a winning one. (Click on the colored lettering to link to our website pages.)
Circle Track Analyzer lets you find adjustments to make your car, say, reduce a push (understeer) 5% with a panhard bar adjustment, or tighten up the car 3% with a front or rear roll bar adjustment. Or try the program's "starting point suggestions" for the popular Big Bar Soft Spring setup or a more conventional setup.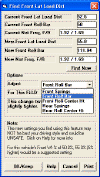 (click image to enlarge)
Circle Track Log Book lets you keep track of all your records, like spring and shock changes, corner weights, roll center location, panhard bar adjustments, front to rear balance ratings, etc. Or, let it make suggestions based on detailed tire temperature analysis. Now your records can be organized in a form you can actually use.


(click image to enlarge)
4 Link Calculator for Drag Racing lets you rank all the possible 4 Link adjustments for how hard or soft they will hit the tires, or how your current setting compares to Dave Morgan's suggested setting. Now you can make an informed decision when you make a 4 Link adjustment.


(click image to enlarge)
Practice Tree for Drag Racing keeps your reaction times honed to a keen edge. In addition, it lets you see how staging and front tire stagger and diameter will affect your overall reaction time to prevent red lights.


(click image to enlarge)

Drag Racing Analyzer has great dial in and throttle stop prediction screens to account for weather changes. The big advantage of the Drag Racing Analyzer over the competition is it can handle wind changes much more accurately.


(click image to enlarge)
-------------------------------------------
3) Get Ready for Racing With a Data Logger Maybe this is the year you want to start to analyze your vehicle's performance on the track. Or maybe learn what you or your driver could be doing better. Whether you are drag racing, circle track racing, or road racing, we've got the logger package for you. Or, if you already have one of our DataMite loggers, maybe you want to trade it in for the latest technology. This includes new features like:
GPS track mapping
Drag racing acceleration timer
More channels
A/F sensors
Lightening fast downloading via SD memory card
User definable outputs for switching relays/lighting lights/etc, and much more.
Drag Racing "Sportsman Plus" Package (other packages also available)


(click image to enlarge)

for info on the Drag Race DataMite system and software.
Typical Road Race/Circle Track "Suspension Tuner" Package (other packages also available)


(click image to enlarge)

for info on the Road Race/Circle Track DataMite system and software.

to email us about what you are looking for and we'll send a detailed quote tailored for your particular needs, or call 248-473-9230.
-------------------------------------------
4) Last March's Newsletter Here are the topics covered in our previous newsletter. If you would like another copy of March 2015's newsletter (or any previous newsletter) for detail on these topics, visit our website at: Performance Trends Newsletters
Our Shock Dyno vs Roehrig tm Dyno Comparison
Water Brake Dyno Controller Graphs
Last February's Newsletter