Re: Performance Trends Newsletter (updates)

To: Visitors to Performance Trends Website
Subject: Product News/Updates, August 2017
New Blowby Recorder Features
What Our Customers Say
Labor Day Schedule
Last June's Newsletter

to visit our www.performancetrends.com home page or call 248-473-9230

to visit our

facebook page and "like" us.
-------------------------------------------
1) New Blowby Recorder Features Last month we announced a new blowby range of 0.3 CFM for very small engines. This month of August, we released some new features for the Blowby Recorder, which include:
Allowing you to pick the new, low ranges of 1.0 and 0.3 CFM.
Allowing you to pick CFM (cubic feet per minute), LPS (liters/second) or LPM (liters//min) units for display and recording.
The display now more appropriately shows "Sleep" for putting the logger into "sleep mode" instead of "Off". In "sleep mode" there is still a slight drain on the battery, but all recorded data is saved.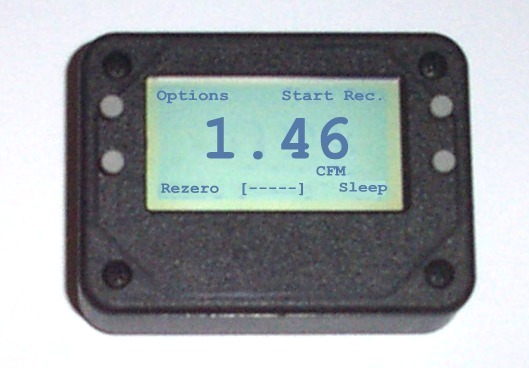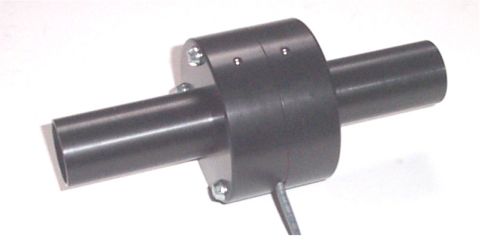 Blowby is probably the best indicator of how well the rings are sealing, much better than leakdown or compression. If you already own a blowby sensor and want to have the range changes, send it in and we can do if for $50. Standard ranges we have now include 0.3, 1, 3, 6, 12 and 18 CFM. We've also made special custom ranges of 30 CFM and higher for big blower motors.

for more info on the Blowby Sensor and Recorder.
-------------------------------------------
2) What Our Customers Say We appreciate feedback on our products, even though it may not sound like it on the phone when you mention you found a bug

Lots of the feedback is very positive, and we certainly appreciate that also. Here are some recent examples:
Randy Gallagher/Bishop Performance #78 WOW Racing Team, Flat Rock Speedway, Capac, MI USA mrbishop5307@gmail.com Jeff Metdepenningen and I began stock car racing in 1980. I do the chassis set up in this car every Thursday. This is the first time he used this software (Suspension Analyzer), I used it before with Legend cars. The driver may be surprised, but I'm not. We have not even begun to figure out what this program can do for us. When that happens, watch out. This win is all handling, 'cause we sure don't have any motor'. https://www.youtube.com/watch?v=ciTYCHUfFA4&t=698s Macomb Daily articles attached. Thanks guys.



(click images to enlarge them)
Ed Tyler veteran Funny Car Engine Builder, Brownsburg, IN USA We use the Performance Trends' Automatic Spring Tester all the time. We've run probably thousands of springs through it, both valve springs and clutch springs.
Dave McLain McLain's Automotive, Cuba MO davidmclain39@gmail.com This morning I had a customer come in with an unknown cam from his Big Block Chevy. It was a solid roller that had been badly damaged by a lifter failure so he needed a new cam. The problem was that the numbers had been ground off of the cam by a previous owner so the only information he had was the lash setting. Call in the Cam Analyzer (with Cam Test Stand) which was used to create a cam card with all of the information he needed to know about the cam in minutes. Great tool!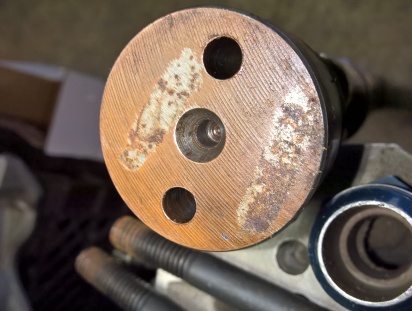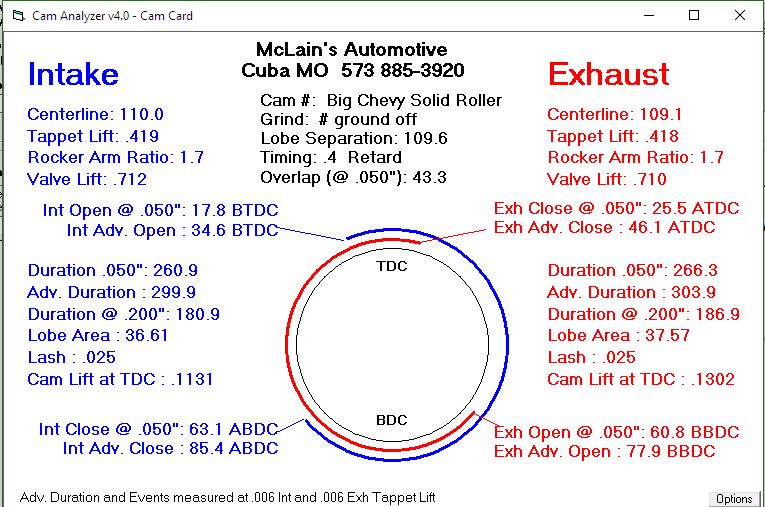 to visit our "What our Users Say" page. If you've been hesitant to purchase one of our tools, seeing what others have said may let you "get over the hump" on your purchase.
-------------------------------------------
3) Labor Day Schedule Happy Labor Day! I'm sure lots of you will be at the track over the long weekend. We will have limited support on Friday, Sept 1 and be closed on Labor Day, September 4. As always, if you need help, send an email to tech@performancetrends.com as emails are often answered more quickly than phone messages. Enjoy the last weekend of summer.
-------------------------------------------
4) Last July's Newsletter Here are the topics covered in our previous newsletter. If you would like another copy of July 2017's newsletter (or any previous newsletter) for detail on these topics, visit our website at: Performance Trends Newsletters
New Bob Weight Calculations in Engine Build Log Book
New 0.3 CFM Blowby Sensor for Kart Motors
New 3600 CFM Air Flow Meter for Dyno DataMite
Last June's Newsletter
Performance Trends reserves the right to discontinue, update, or modify its product line and pricing at any time.