Re: Performance Trends Newsletter (updates)

To: Visitors to Performance Trends Website

Subject: Product News/Updates, Dec 2007
Performance Racing Industry (PRI) Trade Show Recap
Christmas Is Coming
Last October's Newsletter
-------------------------------------------
1) Performance Racing Industry (PRI) Trade Show, Dec 6-8 Boy, Orange County Convention Center is HUGE, and I'm sure everyone who attended did not get a chance to see every exhibitor. Thanks to all who stopped by, and sorry we missed you if you didn't make it.
There continues to be lots of interest in the Cam Test Stand and Valve Spring Testers. We had the Automatic Spring Tester cycling every minute or so, creating a little "high tech" noise to attract some attention. When someone had a question about it, I would show them the results on the screen. These would typically be repeating within 0.1 lbs at seated or open height. Sometimes we had to test the spring a couple of times to get the numbers to change at all. That's incredibly repeatable. If you want the most accurate Valve Spring Tester available, Performance Trends has it.
Check out the "PRI 2007, Latest News" brochure we handed out at the show to get up to date on these and other new products by clicking on this link: http://www.performancetrends.com/PDFs/PRI07%20Latest%20News.pdf
Automatic Valve Spring Tester. Click here for more info.
New Automatic Valve Opener for flow bench testing (see pic below). Click here for more info.
New Blowby sensor (see pic below). Click here for more info.
New Cam Test Stand options and Cam Analyzer software features.
New DataMite III USB with GPS Track Mapping/Lap Timing and DataMite Mini USB data loggers (see pic below). Click here for more info.
New updated version of Cam Analyzer v3.8 *
New updated version of DataMite Analyzer, v3.7 (Dyno, Drag Racing and Road Race/Circle Track versions) *
And more.
* The DataMite Analyzer v3.7 and Cam Analyzer v3.8 are shipping with new products. However updates for these programs will not be available until early 2008.
Upcoming newsletters will discuss these products in more detail.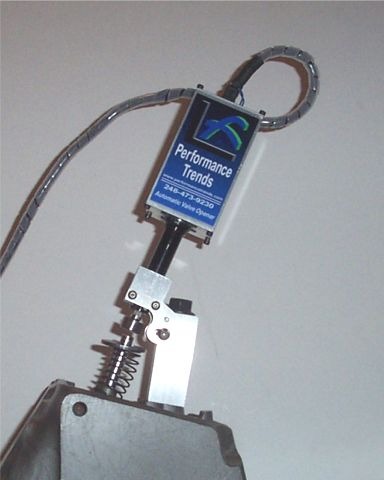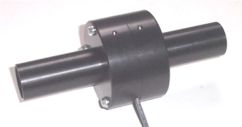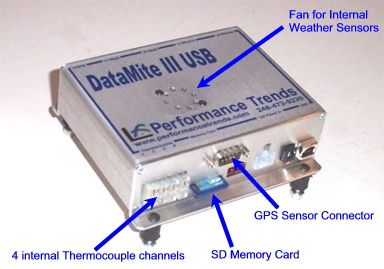 -------------------------------------------
2)

Christmas Is Coming Many of our products make great Christmas gifts.

For computer programs, most all can be purchased On Line or by calling in your order. Either way, we will give you an activation code to unlock the demo version of the program you can download from our website. This means you can order at the last minute, and still have a gift for that racer on your Christmas list. Popular gift ideas include:
Click on each one above to see what the program does. At the bottom of each page, there is a button to click on to download the demo, or purchase with our Shopping Cart.
If you are not sure, you can purchase a Gift Certificate

for any amount $10 or higher. We will refund the difference should you decide to give too much, up to 50% of the original amount. Say you give a $100 gift certificate, and your racer decides on a $79.95 program. We'll refund the $20.05 difference. These can also be emailed at the last minute. Shopping could not be easier, AND you're getting them what they want. Gift Certificates are not available on line, you have to call 248-473-9230 x2 for sales.
For products which require shipping, please order by December 18th to be sure to receive them by Christmas.
If you have any questions, call 248-473-9230, ext 2 (sales). We accept Visa, Mastercard, American Express and Discover.
-------------------------------------------
3) Last October's Newsletter Here are the topics covered in our previous newsletter. If you would like another copy of October 2007's newsletter for detail on these topics, visit our website at: http://www.performancetrends.com/news.htm#newsletters
Photo Gallery
Performance Racing Industry (PRI) Trade Show, Dec 6-8
Discussion Forum/Message Board on Website
Christmas Shopping
New Lower Prices on Practice Tree Accessories
New Demo Movie Files
New Engine & Suspension Programs Comparison Tables on Website
Hewitt Mfg is a Great Source for Inertia Dynos and Components
Last Sept's Newsletter