Re: Performance Trends Newsletter (updates)

To: Visitors to Performance Trends Website

to visit www.performancetrends.com.

Subject: Product News/Updates, July 2013
Inertia Dyno Flywheel and Roller Sizing Calculators
Our High Force Spring Tester Possibly Saves $125K Pro Stock Motor
Facebook: Vote for our T Shirt Candidates
New Serial Option for SF1020s w USB FlowComs
Recent Press Coverage
Thunderbolt Fiberglass Bodies
Last June's Newsletter
-------------------------------------------

1) Inertia Dyno Flywheel and Roller Sizing Calculators We very often get questions about how big a flywheel needs to be for an engine inertia dyno, or the roller size for a chassis inertia dyno. Well, we've put together some some On Line calculators to help estimate what you need.

click image to enlarge
The calculators estimate the acceleration time for inputs like maximum engine HP, roller or flywheel dimensions, finishing RPM or MPH, etc. What you want is an acceleration time of at least 5 seconds for good accuracy.

to be directed to the FAQ which describes how to use the calculators. In that FAQ, there are links to the actual calculators.

-------------------------------------------

2) Our High Force Spring Tester Possibly Saves $125K Pro Stock Motor Our High Force (2500 lbs plus) automatic spring tester is receiving high marks from customers. A common test procedure is to "bull nose" the spring (force it into bind) about 5 times, then run the actual test. This procedure is completely automated to the user's specs, and produces very good repeatability for test data, like spring rate, force at various heights, etc.
Well this is also like a mini durability test. One Pro Stock customer had a valve spring fail during testing. On inspection, you could see quality problems with the steel at the break. The customer said this was really a "lucky break". If it had happened during a run, who knows how bad the engine damage would have been.

for info on our spring testers.

-------------------------------------------

3) Facebook: Vote for our T Shirt Candidates We're going to release some T shirts and wanted to get input from our customers. Join us on facebook and you can see preliminary designs and vote for which one you like best. We expect the design to be about 10" x 10" on the back, but are interested in your preferences, front or back.


to visit our facebook page Performance Trends Inc.

to visit our website home page and sign up for our facebook page.

Then vote on facebook, or 'Like' the picture, or email us which one you like best.

-------------------------------------------

4) New Serial Option for SF1020s w USB FlowComs We have options for getting Superflow's new USB FlowCom to work on the new 64 bit computers, like Windows 7 and Windows 8. Now we also have an option for the SF1020 with the USB FlowCom. Because the SF1020 does not have a normal serial connector, you need to get a special cable from us to connect to the board inside the bench, part number PFA-1020SC. It's really not that hard to do; the instructions with the cable are quite clear and it plugs right in.

Once you have this cable, you can connect to a serial cable, or one of our USB-Serial adapters. (Note: Not all USB-Serial adapters are 64 bit compatible.)

PFA-FCSA (RJ45 serial adapter) PFA-1020SC (SF1020 serial cable)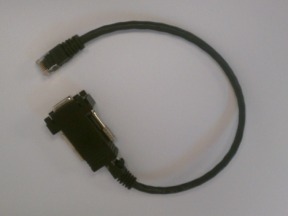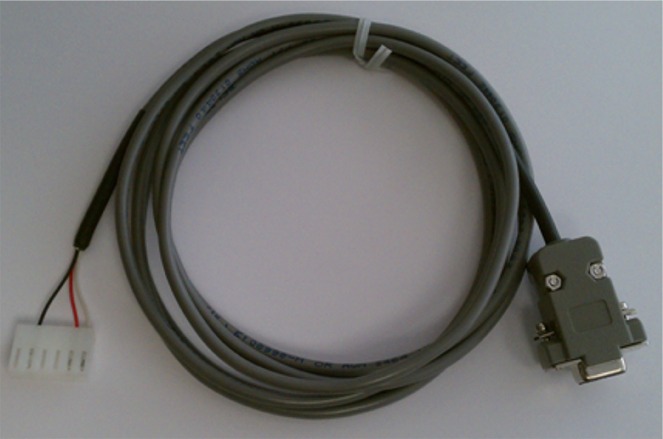 Also shown above is the Serial Cable for non-SF1020 benches with USB Flowcoms, part number PFA-FCSA. So if you have a newer USB FlowCom on most any type of bench, we can get it to talk to most any Windows computer, 32 bit or 64 bit.

-------------------------------------------

5) Recent Press Coverage Our High Force 2500+ lb Automatic Spring Tester got some good press lately: Circle Track magazine Sept 2013 page 22 and National Dragster June 14, 2013 page 145.

-------------------------------------------

6) Thunderbolt Fiberglass Bodies One of our customers offers a very specialized item, 1964 Ford Thunderbolt fiberglass bodies. If you are interested, please contact: Gary Mathews Race Cars, 227 W Commerce St, Chambersburg, PA 17201 or call 717-504-9933 or email gary427@internet.net

-------------------------------------------
7) Last June's Newsletter Here are the topics covered in our previous newsletter. If you would like another copy of June 2013's newsletter for detail on these topics, visit our website at: Performance Trends Newsletters
Port Flow Analyzer v3.5 B Released
Holiday Schedule
Last April's Newsletter