Re: Performance Trends Newsletter (updates)

To: Visitors to Performance Trends Website
Subject: Product News/Updates, November 2016
EZ Flow Options
We've got Great Christmas Gift Ideas
Quick Cam Checker in National Dragster
PRI Trade Show, Indianapolis, Coming in December
Last October's Newsletter

to visit our www.performancetrends.com home page

to visit our

facebook page and "like" us.
1) EZ Flow Options Our popular EZ Flow system provides a very inexpensive method to flow heads, carbs, etc and produce the same results as benches costing $10,000 or more. Pictured below is Bill Khamis's huge 8" EZ Flow, capable of 600+ CFM.

for more info on this and other customer's EZ Flow systems.

click image to enlarge it
Std 4" EZ Flow Kit for lower CFM Flows (less than 175 CFM)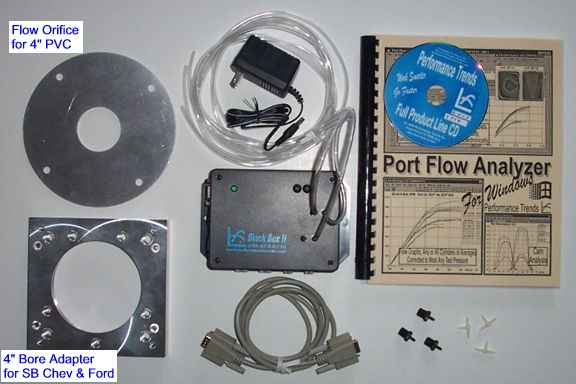 One advantage of our EZ Flow is it includes a bolt pattern and bore for your heads. You can assemble the system, bolt on your head, and start testing right away. The standard kit comes with a 4.030 bore sleeve and Small Block Chevy/Small Block Ford bolt patterns head adapter. But you can order most anything else you want. The 6" EZ Flow allows for interchangeable bolt pattern adapters and bore sleeves so you can flow many different types of heads with many different bore sizes. Pictured below are some Harley Davidson head bolt pattern adapters and bore sleeves.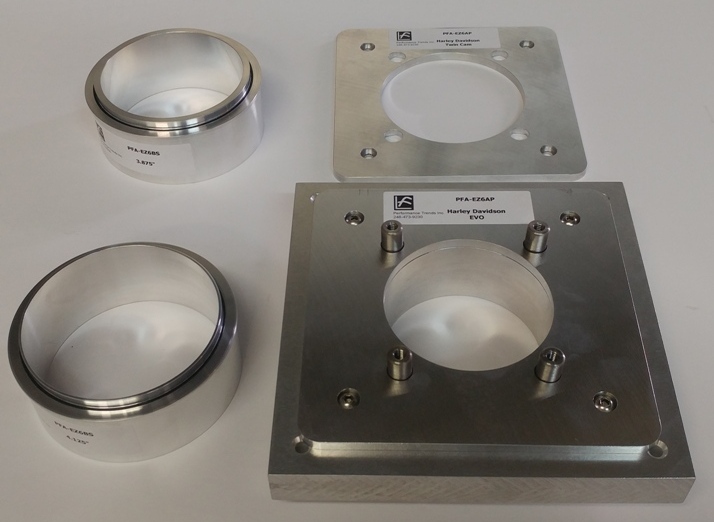 for more info on our EZ Flow kit, building plans, and pricing.

for movies on our Port Flow Analyzer software and other flow bench accessories.
-------------------------------------------
2)

We've got Great Christmas Gift Ideas Many of our products make great Christmas gifts.

For computer programs, most all can be purchased On Line or by calling in your order. Either way, we will give you an activation code to unlock the demo version of the program you can download from our website. This means you can order at the last minute, and still have a gift for that racer on your Christmas list. Popular gift ideas include:
Click on each one above to see what the program does. At the bottom of each page, there is a button to click on to download the demo, or purchase with our Shopping Cart. If you've already got one of our basic versions, maybe you want to add the Plus Version or Pro Version features for a nominal charge.
If you are not sure, you can purchase a Gift Certificate

for any amount $20 or higher. We will refund the difference should you decide to give too much, up to 50% of the original amount. Say you give a $100 gift certificate, and your racer decides on a $79.95 program. We'll refund the $20.05 difference. These can also be emailed at the last minute. Shopping could not be easier, AND you're getting them what they want. Gift Certificates are not available on line, you have to call 248-473-9230 and ask for sales.
For products which require shipping, please order by December 16th to be sure to receive them by Christmas.
If you have any questions, call 248-473-9230. We accept Visa, Mastercard, American Express and Discover.
-------------------------------------------
3) Quick Cam Checker in National Dragster The Nov 18th National Dragster, on page 85 had a little write up about our Quick Cam Checker. We are getting feedback that the Quick Cam Checker is working great for track tech inspectors, where rules require only 1 particular cam can be used. It is really the only affordable way to check what a cam is while still in the engine by just spinning it with the starter.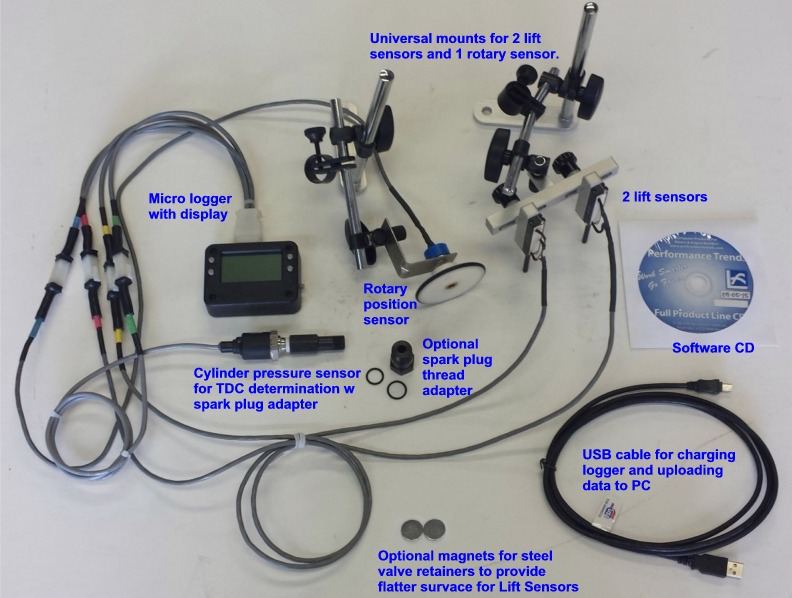 As Seen on TV's Motorhead Garage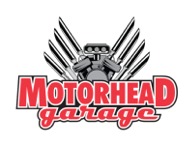 to view clip of show

for a movie showing the Quick Cam Checker in action

for more info on our Quick Cam Checker.
-------------------------------------------
4) PRI Trade Show, Indianapolis, Coming in December We're exhibiting at the Biggest and Best racing products trade show in the world, the Performance Racing Industry trade show in Indianapolis, Dec 8-10. We're in the same location as last year, double booth # 134, so check their website floor plan, and be sure to register to attend ahead of time.
We've got lots of new products, so swing by and check them out.


to find us on the PRI Trade Show floor.

to visit the PRI Trade Show home page for more info and to arrange to attend the show.
-------------------------------------------
5) Last October's Newsletter Here are the topics covered in our previous newsletter. If you would like another copy of October 2016's newsletter (or any previous newsletter) for detail on these topics, visit our website at: Performance Trends Newsletters
Power Tech Spring Tester Retrofit Kits
New Video Showing Spring Tester Calibration
PRI Show Coming
Christmas is Coming
Many New FAQ Answers on our Website
Engine Analyzer Pro v3.9 B, More Head Files
Last September's Newsletter
Performance Trends reserves the right to discontinue, update, or modify its product line and pricing at any time.