Re: Performance Trends Newsletter (updates)

To: Visitors to Performance Trends Website

to visit www.performancetrends.com.

Subject: Product News/Updates, Sept 2013
Engine Expo Trade Show in Novi, MI, coming in October
PRI Trade Show, Indianapolis, Coming in December
Blowby Recorder now with RPM Input
New Steer Sensor
New Inductive Pickup Clamp Proves Better
FAQ on Troubleshooting Noisy Engine RPM on Dyno
Last August's Newsletter
-------------------------------------------

1) Engine Expo Trade Show in Novi, MI, coming in October We're exhibiting at the Engine/Testing Expo in Novi Michigan from Oct 22-24. This is the first year for this trade show, and expect to see lots of automotive and their supplier engineers, in booth E226. Be sure to register to attend ahead of time at their website by clicking on the link below.


to register for your free entry badge (provides access to the show).

to visit the Engine Expo home page for more info.

-------------------------------------------

2) PRI Trade Show, Indianapolis, Coming in December We're also exhibiting at the Best and Biggest racing products trade show in the world, the Performance Racing Industry trade show, now back in Indianapolis. We're in booth 5512, and the dates are Dec 12-14. Be sure to register to attend ahead of time.


to visit the PRI Trade Show home page for more info and to arrange to attend the show.

-------------------------------------------

3) Blowby Recorder now with RPM Input We've released a major new enhancement to our Blowby Recorder. Now it can record RPM with blowby so you know at what RPM the blowby is occurring. Currently we are using a magnetic sensor. Epoxy a sensor on a shaft, damper, wheel, etc. and mount the magnetic sensor within 0.1" and you're all set.

for more info.

-------------------------------------------

4) New Steer Sensor We've released a new, less expensive steering sensor. You install this sensor inside the vehicle, out of harm's way. You fabricate a bracket to press the sensor's rubber wheel on the steering wheel shaft. Because it just rubs against the shaft, if you get to the end of its travel, it just slips. With a price of just $119, it is a real bargain.

Steering Sensor DT3-STR (3 turns, bracket not included)
Install with rubber wheel against steering wheel shaft to measure steering angle.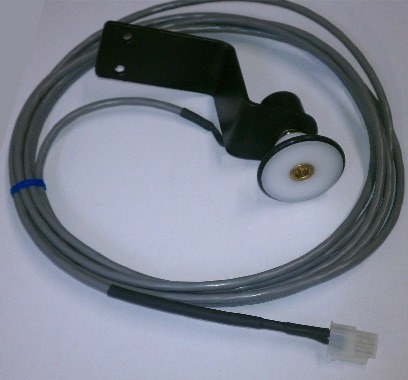 to view list of all our DataMite length and travel sensors.
-------------------------------------------
5) New Inductive Pickup Clamp Proves Better We've released a new style of Inductive Pickup clamp for reading engine RPM via a plug or coil wire. Feedback we're getting from this new, larger clamp is that is it significantly better at eliminating stray noise spikes. This is a real convenience and accuracy improvement for chassis dynos. With chassis dynos you always are working with different styles of vehicles, engines, and ignition systems.
If you are having problems getting a clean engine RPM with your Dyno DataMite, this new style clamp DTM-IPUC may help.
DTM-IPUCW (standard) DTM-IPUC (new, better)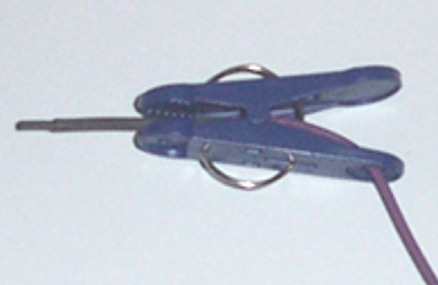 to view list of all our DataMite RPM and speed sensors.
-------------------------------------------
6) FAQ on Troubleshooting Noisy Engine RPM on Dyno Because of some of the new options we have for recording engine RPM, we wrote up a FAQ on your options for getting a clean engine RPM for your DataMite logger.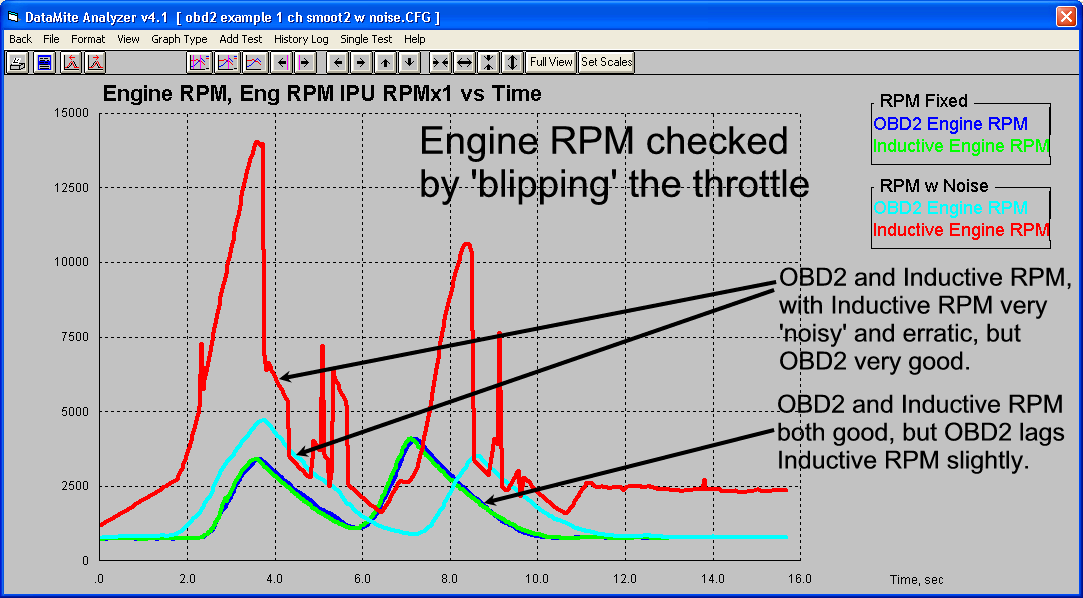 for the FAQ (frequently asked question) on how you would answer this question.
-------------------------------------------
7) Last August's Newsletter Here are the topics covered in our previous newsletter. If you would like another copy of August 2013's newsletter for detail on these topics, visit our website at: Performance Trends Newsletters
Dyno DataMite Enterprise Edition Records OBD2 Data
Flow Bench Controllers
Movie of Automatic Valve Spring Tester in Action
New Developments for Ramey Motorsports Mustang
Cam Analyzer 'Cam Grinder' Helps for Regrinding Cam
Labor Day Holiday Schedule
Last July's Newsletter