Performance Analyzer for DOS
Computer Program to Calculate the Many Different Aspects of Vehicle Performance, Including Hill Climbing, Acceleration Performance, Fuel Economy, Top Speed, and More.
This is our very old DOS Performance Analyzer program. Most all of its functions are now in various Windows programs we offer. However, some things like determining Hill Climbing Performance or measuring rolling resistance and drag coefficient from vehicle coastdown times are only available in this program.
Pictured below is the program's main screen.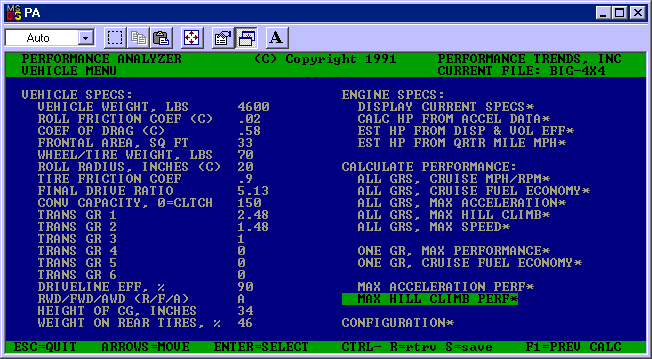 Here's the Options screen for doing various types of performance runs.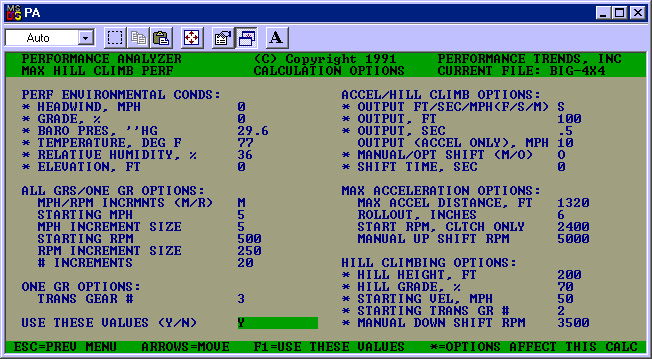 Here's the tabular results of a Hill Climbing performance run.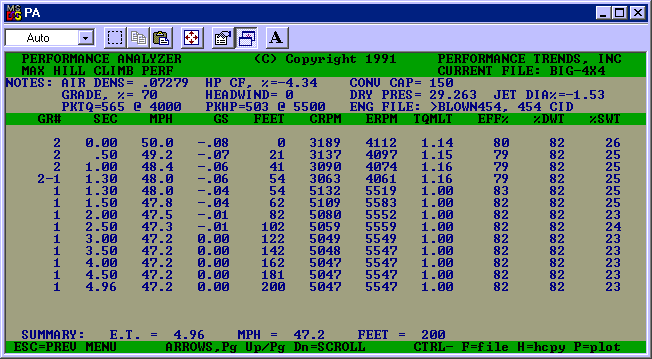 Here's the Graph Options screen.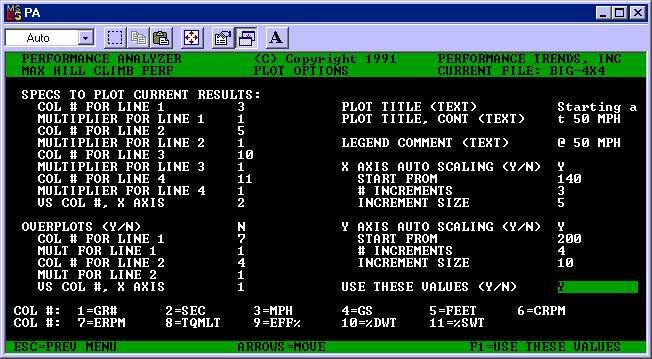 Here's the Graph of selected data types from the Hill Climbing performance run. Overplots of 2 different runs is also possible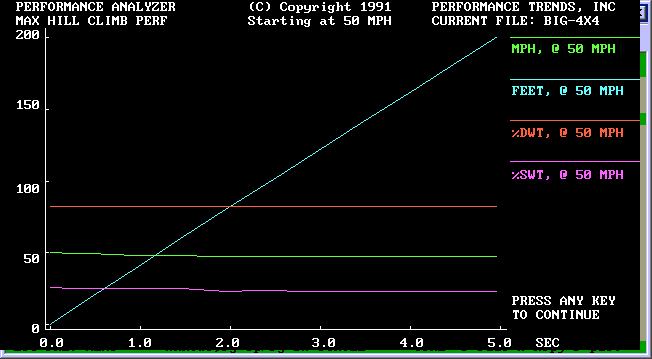 Sorry, this is only available for DOS. When printing graphs from a Windows computer, you may need a third party "screen capture" program.

for more price and ordering info.