Dyno Data Analyzer v1.1 DOS
Computer Program to Record, Analyze, Report, Save, Graph and Print Data from SuperFlow (tm) 801 and 901 Dynos
Hook up a computer to the printer cable coming from your SuperFlow (tm) 801 or 901 dyno console, and let the computer input your data files. Once in the computer, the Dyno Data Analyzer can make reports and graphs, averages over certain RPM ranges, and much more.
This program has a more limited market, but those who do have it, love it.

for one testimonial.
Check out some of the screens below: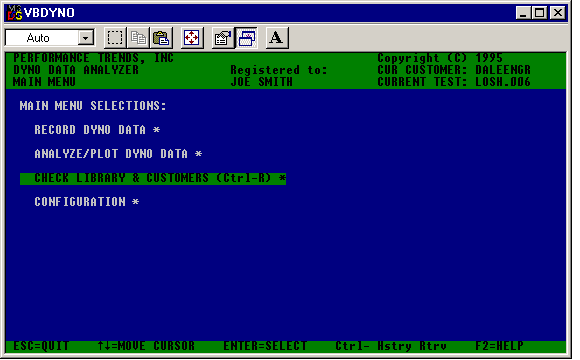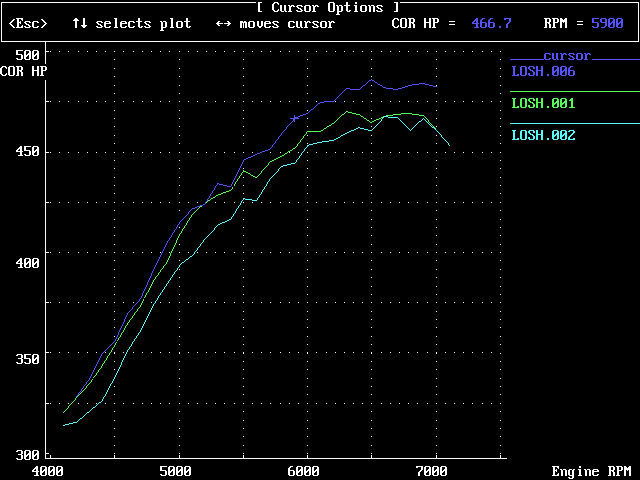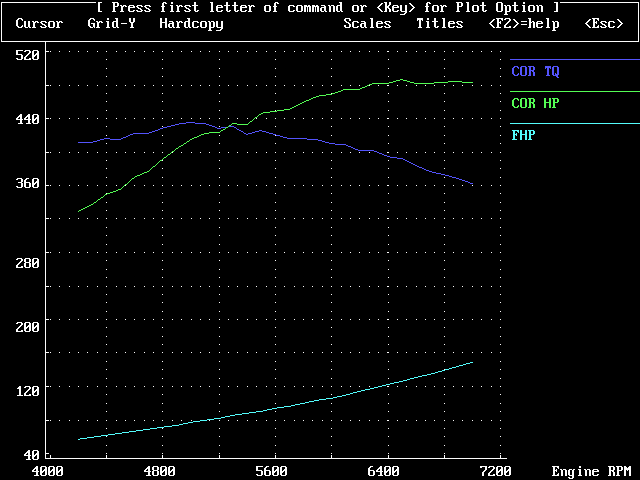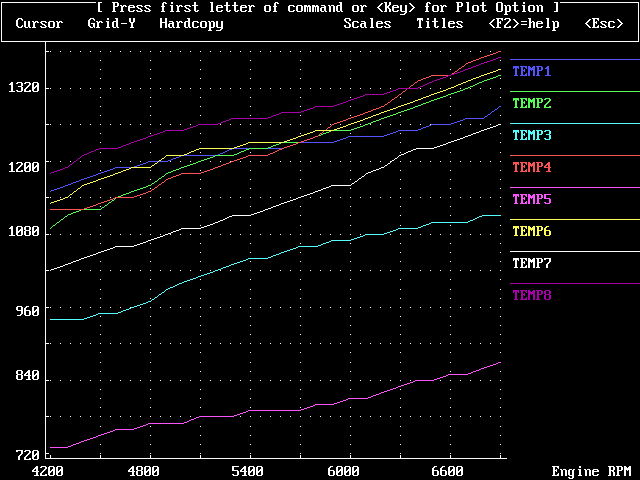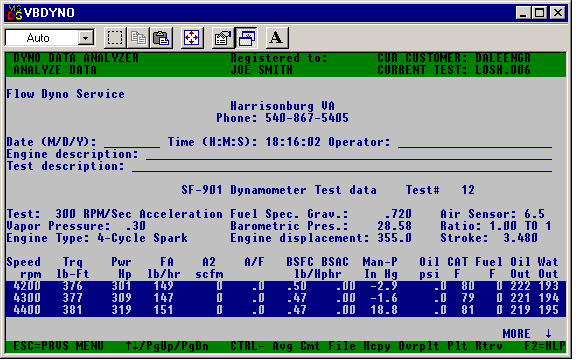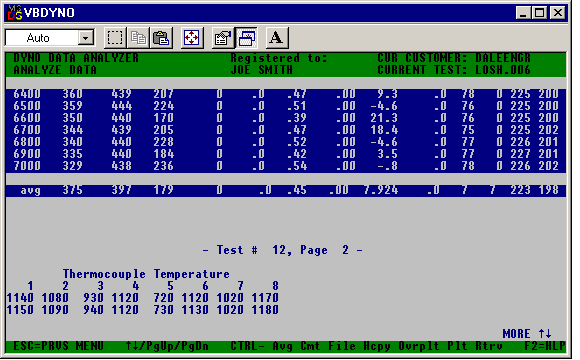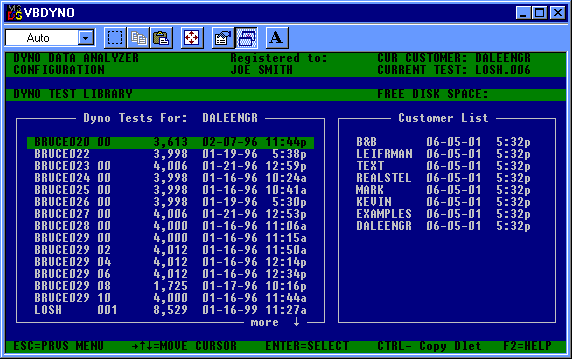 Sorry, this is only available for DOS at this time. When printing graphs from a Windows computer, you may need a third party "screen capture" program.
Ask about a version for Windows.
248-473-9230

for more price and ordering info.