Lap Segment Timer v1.1 for Windows 98/Me/XP/2000/NT/Vista/Win7/Win8/Win10
Computer Program to Time Laps or Lap Segments, Record, Recall, Edit and Analyze Results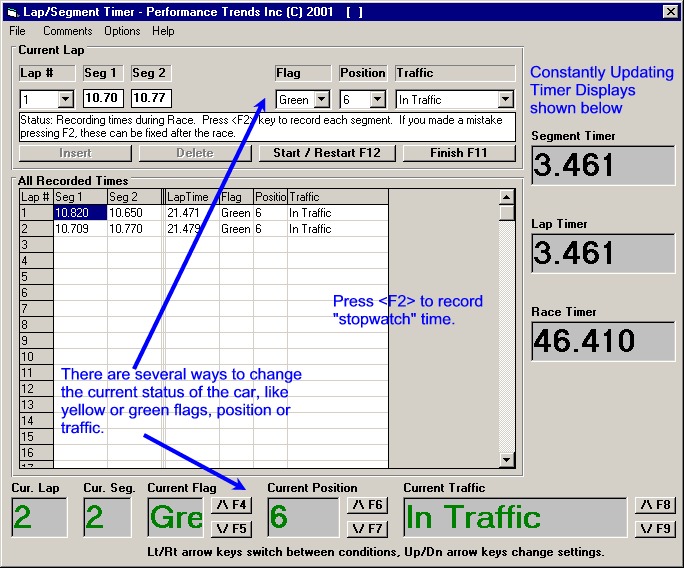 Overview:
The Lap Timer turns your computer into a super precise and power full stop watch. Not only will it record lap and/or segment times, but you can:
Include data like race position, caution flags, etc.
Edit the results after the race if you made a mistake.
Save results with comments.
Recall results for comparison, printing or analysis in the future.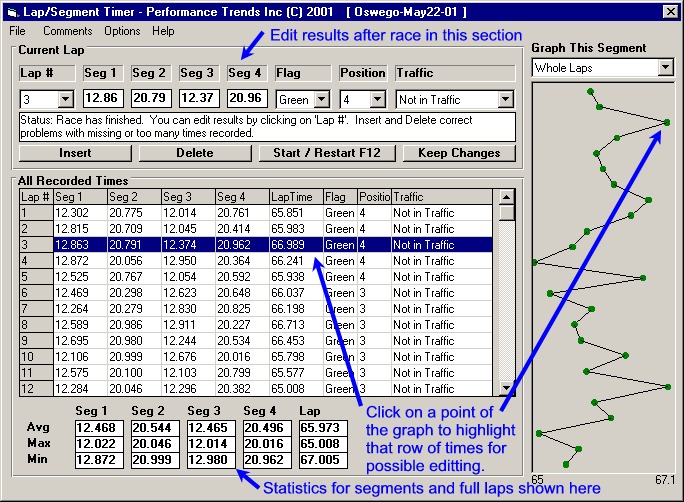 What You Need:
Computer with Windows XP, Vista, Windows 7, Windows 8, Windows 10.
More Information, Download Demo:

to go to our Demo Downloading page to download a FREE Lap Segment Time Demo.
---
DO NOT want a CD shipped
, click on Add to Cart below. You will not be charged shipping.

$79.95
---
If you want a
CD shipped to you
, click on Add to Cart below. There will be shipping charges added to your order. You
can
still download the demo and get your unlock code sooner with this option.

$79.95 plus shipping
---


Call 248-473-9230. Visa and Mastercard accepted.

for more price and ordering info.